Mature Student Personal Statement Example
Tips for writing a personal statement
A good personal statement can mean the difference between receiving an offer and being unsuccessful. Your personal statement is where you show us that you have what it takes to study on one of our undergraduate courses.
---
Learn how to:
---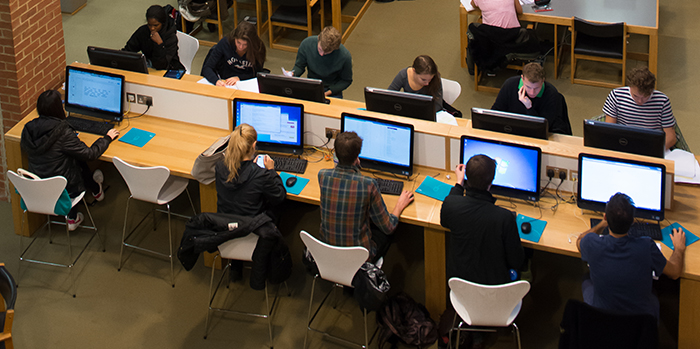 Your personal statement
A personal statement is a piece of writing that you submit as part of your UCAS application to universities. It is used by universities during the admissions process to decide whether you are suitable for the course you are applying for.
You only write one personal statement for the five courses and universities you apply for.
You may want to apply for a variety of different courses - if this is the case, write about common themes relevant to all courses.
---
Plan your personal statement
It is a good idea to plan out what you want to say before writing your personal statement.
We are looking for evidence of your interest in, enthusiasm for, and understanding of your chosen course.
Think about:
why you are interested in the subject
your ambitions and how taking the course will help you achieve them
why you are interested in progressing on to higher education.
You must tell us about:
your reasons for choosing the course (this is the most important part of the statement)
your skills (and their relevance to your chosen subject)
wider reading you've undertaken
work experience (especially where this is relevant to the subject)
any achievements or prizes you have won during your study or work
your wider interests and hobbies
any careers plans you might have.
If you are a mature student you can use your personal statement to talk about your wider experience and the skills and knowledge you have gained; as well as why you are now thinking about returning to education.
---
Structure your personal statement:
Use a clear structure in your personal statement and make sure each paragraph logically follows on from the one before.
You should:
include an eye-catching and interesting introduction, as well as an engaging middle section and conclusion
write around 4,000 characters (47 lines). The UCAS application will only accept this number of characters as a maximum
think carefully about how you end the statement - you want a positive, forward-looking final paragraph.
---
Write your personal statement:
You should:
be honest and write in your own words - the best statements are always the most genuine
use clear language and avoid extravagant claims
show what makes you stand out as a candidate
be analytical rather than just descriptive - don't just tell us what you've read or what you've done, we want to see what you gained from this, or how it changed your perception of your chosen subject
reflect on your work experience, especially if you are applying to courses linked to a profession (such as Social Work). We want to see evidence that you've had relevant work experience and how this has given you an insight into that profession
draw on your other experiences - for example, are you a member of a society, have you won any awards, scholarships or prizes?
provide evidence of your key skills, including research, critical thinking, communication, organisation, planning and time-management
highlight any career aspirations you might have and show how the course will help you achieve them
use accurate grammar, punctuation and spelling
proofread your statement and ask a friend or relative to read it.
Less is often more in a statement, so focus in detail on a few topics, rather than writing a statement that becomes a long list of things you've done.
Remember - what we really want to know is why you've applied for the course, so this should be at the heart of your statement.
Make sure you allow enough time to plan and structure your personal statement carefully, ensuring you include everything you want to say.
If you are invited to interview, go back to your statement so that you can familiarise yourself with the information you have given us.
For more advice, see the UCAS tips for writing a personal statement
---
---
You might also be interested in:
As a childcare worker looking after 3-4 year olds, I'm constantly being asked "why" and, although I love the times when I can give an answer, I especially love the times when I can't. I'm a person whose motto is "learn one new thing everyday", which makes every new "why" another adventure, a new journey of discovery - both for me and the children in my care.
In my role as a key worker, it is my job to plan and implement activities for my small group of key children using the EYFS framework; maintain records on the children's progress; communicate regularly with parents and staff and assist with training and supervision of relief workers and students.
In my secondary role as ECAT Lead Practitioner, I am in charge of training and supervising the entire staff team in all aspects of Speech and Language.
It also involves planning and implementing workshops and information sessions for the parents; overseeing, maintenance and data collection of tracking records of all the children, as well as liaising with management, my Coordinators, fellow ELLPs and relevant agencies e.g. SLT. I also attend numerous courses to further my knowledge of children's care and development.
Whilst studying for my Level 3 NVQ & BTEC in Children's Care, Learning and Development, the topic that interested me most was Cognitive Development in Early Years. In the class, we had to discuss the theories of Pavlov, Skinner, Bowlby, Bandura and Freud, and how relevant they still were today.
This resulted in a heated debate, with me arguing on the side of Freud in opposition to the rest of my class, about the psychosexual aspects of his theories. The overt, negative reaction I observed further fanned the flame of curiosity I had about society's attitudes towards sex and what, in particular, shapes our individual models of what denotes sexual deviance.
This has lead to me doing further reading on Freud's life, background and theories, as well as on other related theorists.
Though I am in full-time employment, I'm also an adult carer for my mum and my 17 year old sister. Juggling these two responsibilities isn't always easy, but it has helped me hone the key skills I've learned over the years. When mum first started chemo, my sister and I took part in our first Race for Life.
Meeting the survivors, their families and friends and hearing their stories reaffirmed to me the strength that comes from adversity; which speaks a lot to my own life experiences. It was truly invaluable for me and I continue to organise fundraising events on behalf of Cancer Research UK bi-annually.
I'm a huge bookworm and I'm most interested in fiction books with beautiful, tortured protagonists like Louis de Point du Lac in "The Vampire Chronicles" by Anne Rice. Following his battles with the murderous nature forced upon him, allowed me to explore the impact of societal norms versus the Id on the development of personal identity.
I love to travel and my favourite trip so far has been to a town called Kullu in the Himalayas. I was able to visit an ashram where I met with a guru and attended meditation sessions, Satsang (teachings) and discussions with his other satsangis (students).
Travelling around India and being able to immerse myself in another culture and live by a different set of traditions was eye-opening and I'm returning to explore even more this winter.
I'm applying to study Psychology for many reasons, but mainly because I'd like to find answers to humanity's many questions.
At present, I have particular interests in Child, Criminal and Abnormal Psychology, but I'm sure that as I work my way through the course, I'll find the path that fits me best. If available, I'd also like to do a Foundation Year as I feel it will help to fine tune my current skills and add some new ones.
I don't expect it to be easy, but I know it will be very eye-opening and informative, and most of all fun. It's the subject I feel most suited to and passionate about and I can't wait to get started.